When a diamond is certified, it means an independent body has inspected and evaluated the diamond in a laboratory against specific criteria. Certificates give you more information and peace of mind about the diamond you're buying.
Every diamond we take into our inventory, we inspect against its certificate and recommend our customers see the diamond and the certificate side-by-side when purchasing.

The majority of DeRocks diamonds are certified by the Gemological Institute of America (GIA)—the world's leading authority on diamonds. We also sell diamonds with other certificates when they meet our high quality standards.
About the Gemological Institute of America (GIA)
The GIA applies the strictest criteria for diamond quality and developed the famous '4 C's' diamond grading system which is used universally to objectively evaluate diamond quality.
---
The Four C's: What do they mean?
Diamond Fluorescence: Why it's so important.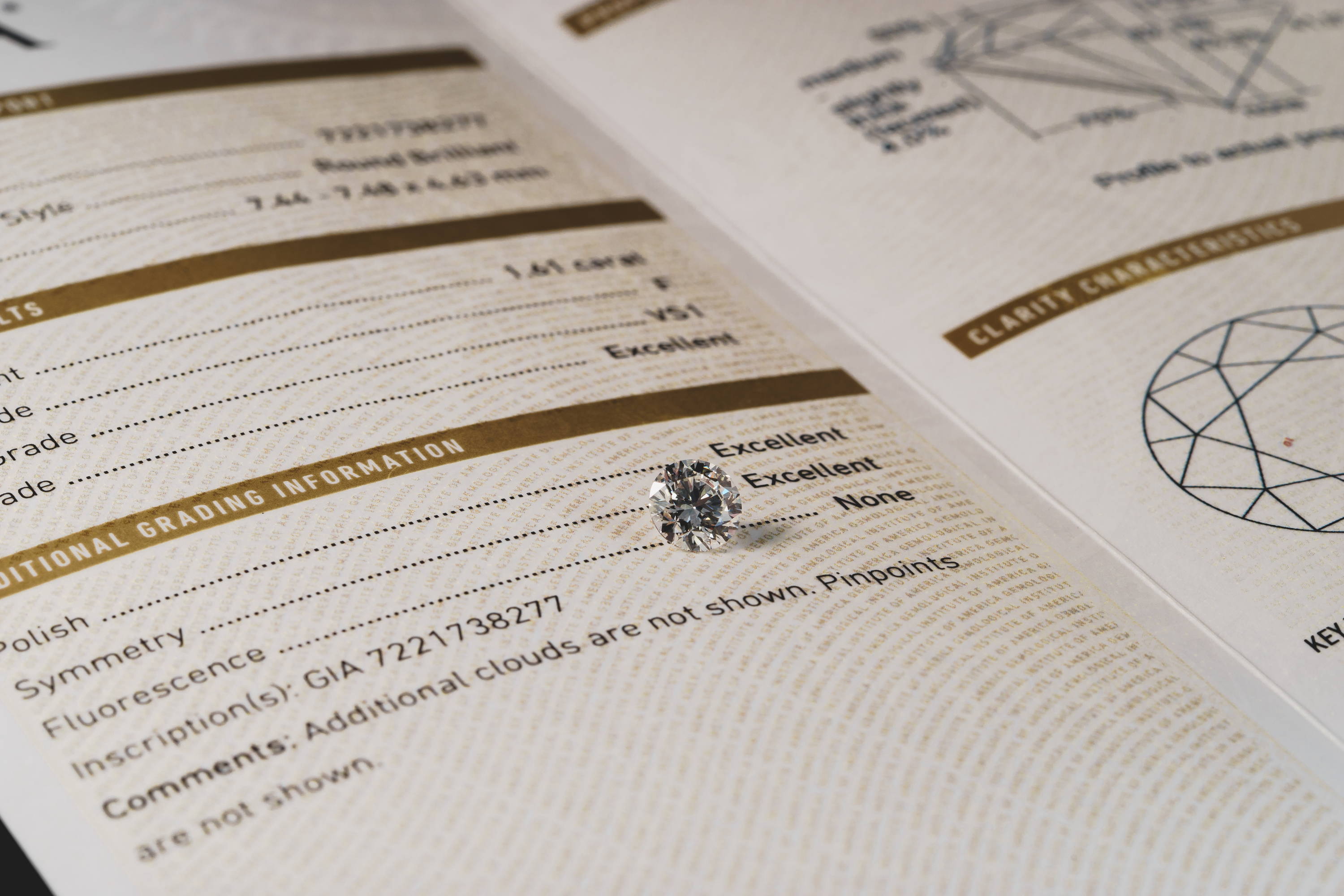 Buying Guide: Choosing the perfect diamond.